Setting Up External Associations
info
The English user guide is currently in beta preview. Most of the documents have been automatically translated from the Japanese version. Should you find any inaccuracies, please reach out to Flatt Security.
From here, as an initial setup, you will link the public cloud account where security scans will be performed and the notification destination to Shisho Cloud.
Association Settings Page​
Regardless of the association, settings can be configured from the Integrations tab by clicking the gear ⚙️ icon located at the upper right corner of the screen.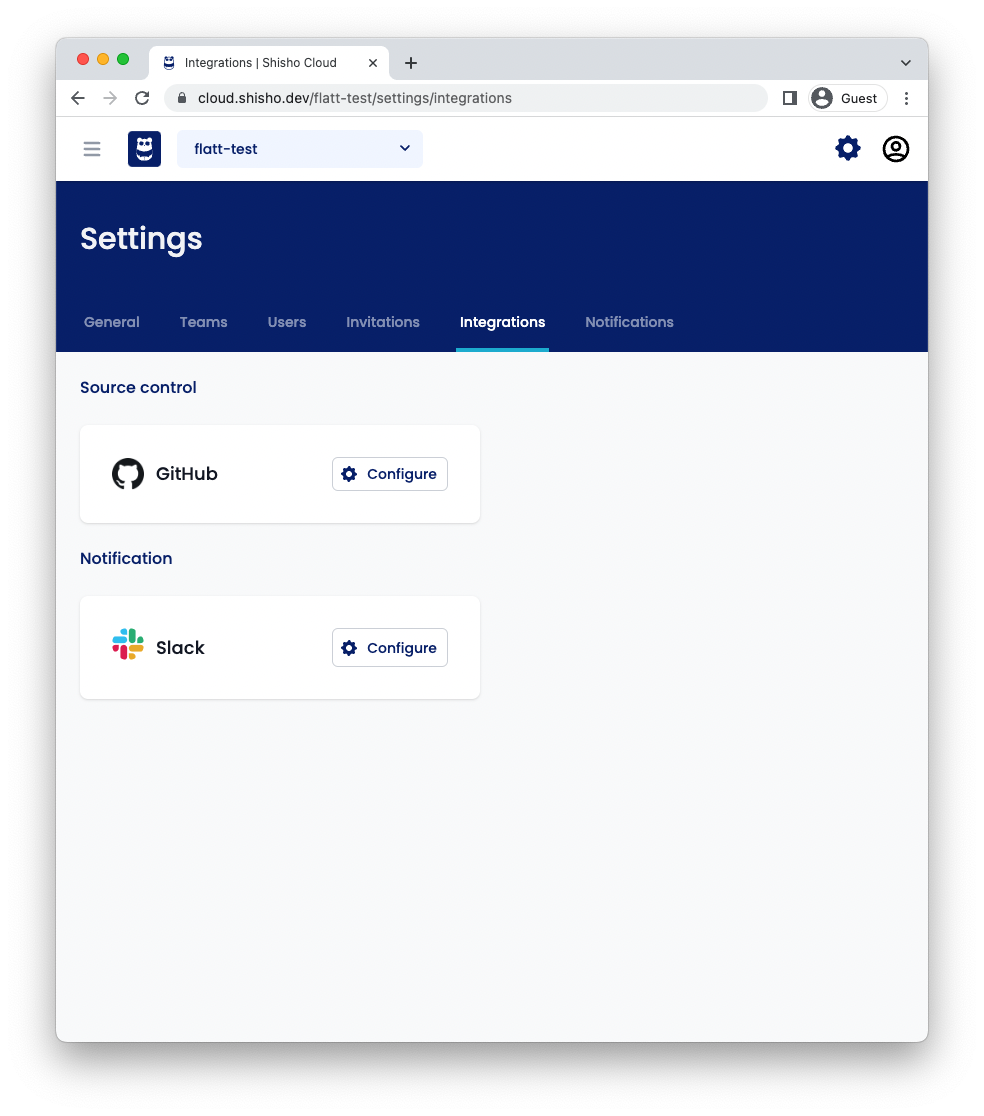 Association Methods for each Service​
Please link to the necessary targets from the following services: