Reviewing Detected Items
info
The English user guide is currently in beta preview. Most of the documents have been automatically translated from the Japanese version. Should you find any inaccuracies, please reach out to Flatt Security.
Once you've finished the initial setup, you can check the following screens from the "Dashboard" tab at the top of the page:
Dashboard (The overall status of the Shisho Cloud organization)
Assessment Results (Details about each inspection item)
Dashboard​
You can list out the items that have been reported within the Shisho Cloud organization: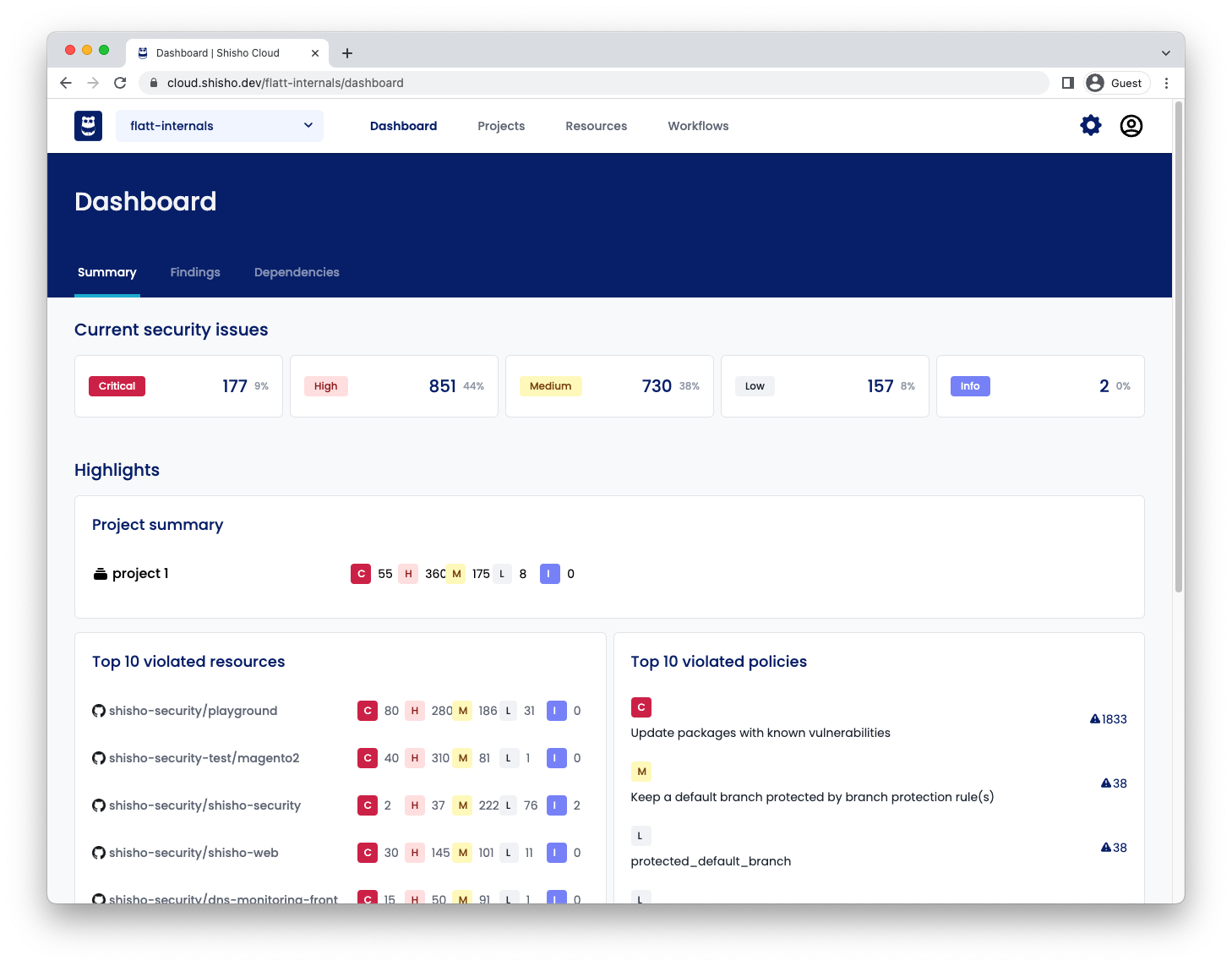 Assessment Results​
You can browse the specifics as to what problems were found on which resources.