Creating an Organization
info
The English user guide is currently in beta preview. Most of the documents have been automatically translated from the Japanese version. Should you find any inaccuracies, please reach out to Flatt Security.
Registering a User​
When accessing Shisho Cloud from the provided URL, you'll be automatically redirected to a webpage on a different domain, where you'll be prompted to log in or register. Please register by following the instructions on the webpage. You have two options for doing this:
Using your Google account (Recommended)
Registering an email address and password
note
Particularly when you register using your email address and password, a mail like the one below will be sent to your designated email address. Once you receive the email, please click the link within to continue the process.
Creating an Organization​
After successful login, you'll be taken to the Organization creation page. An Organization is a unit for managing resources and collaborating among multiple individuals. Please create your preferred Organization on this page.
note
Among these, your "Organization ID" will form part of the URL. We recommend using as short a string as possible.
Inviting Other Users to the Organization​
With the organization created, the next step is inviting users. Invitations can be sent from the Invitations tab in the settings page, which is shown after clicking the gear icon ⚙️ in the top right corner of the screen.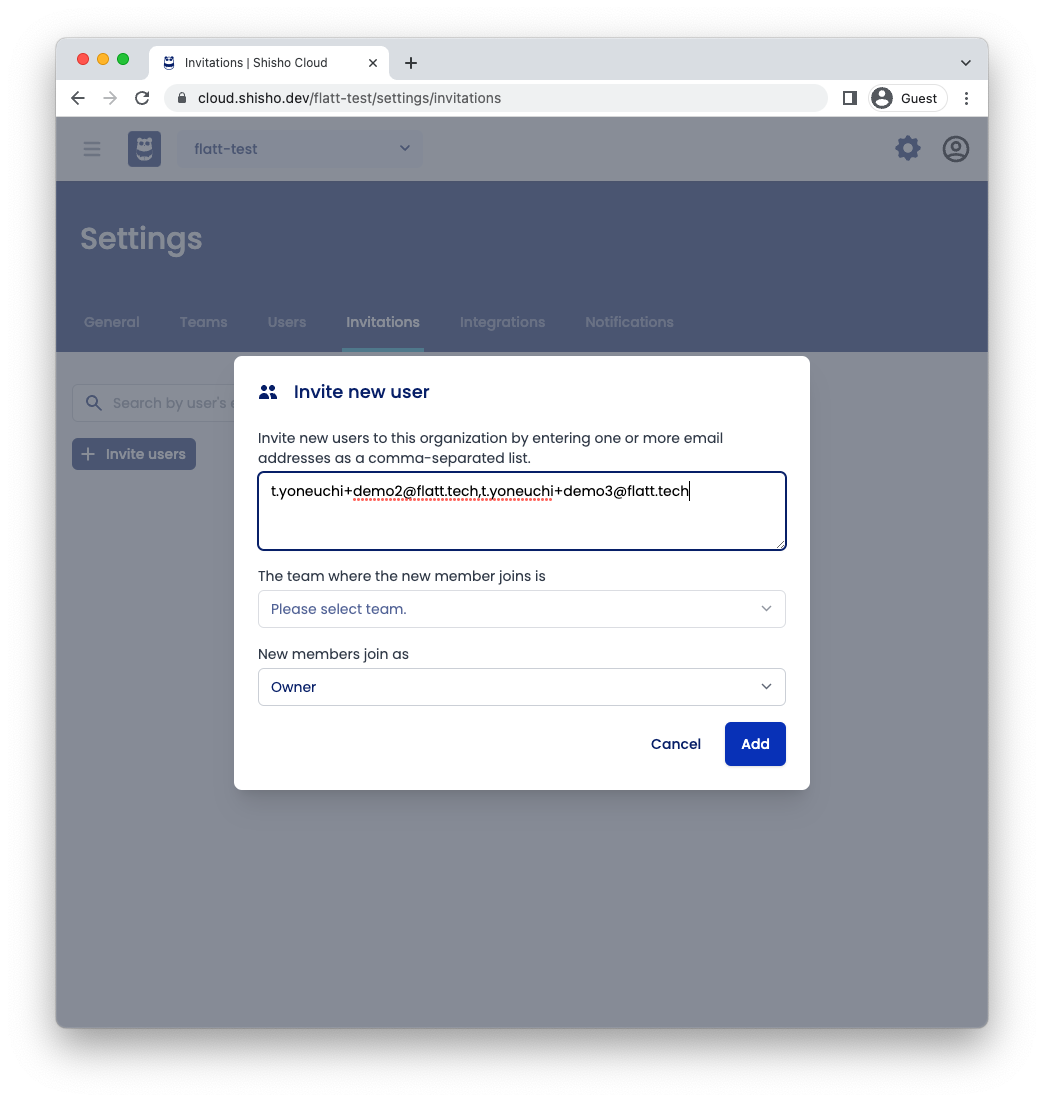 note
On the trial version, only users with the "Owner" role can be invited to the organization, but we plan to offer more flexible permission management in due course.
note
In case you sent an invitation to the wrong email address, you can cancel the invitation through the "…" icon on the far right of each row.