Vision and Mission
This page explains our product's vision and mission.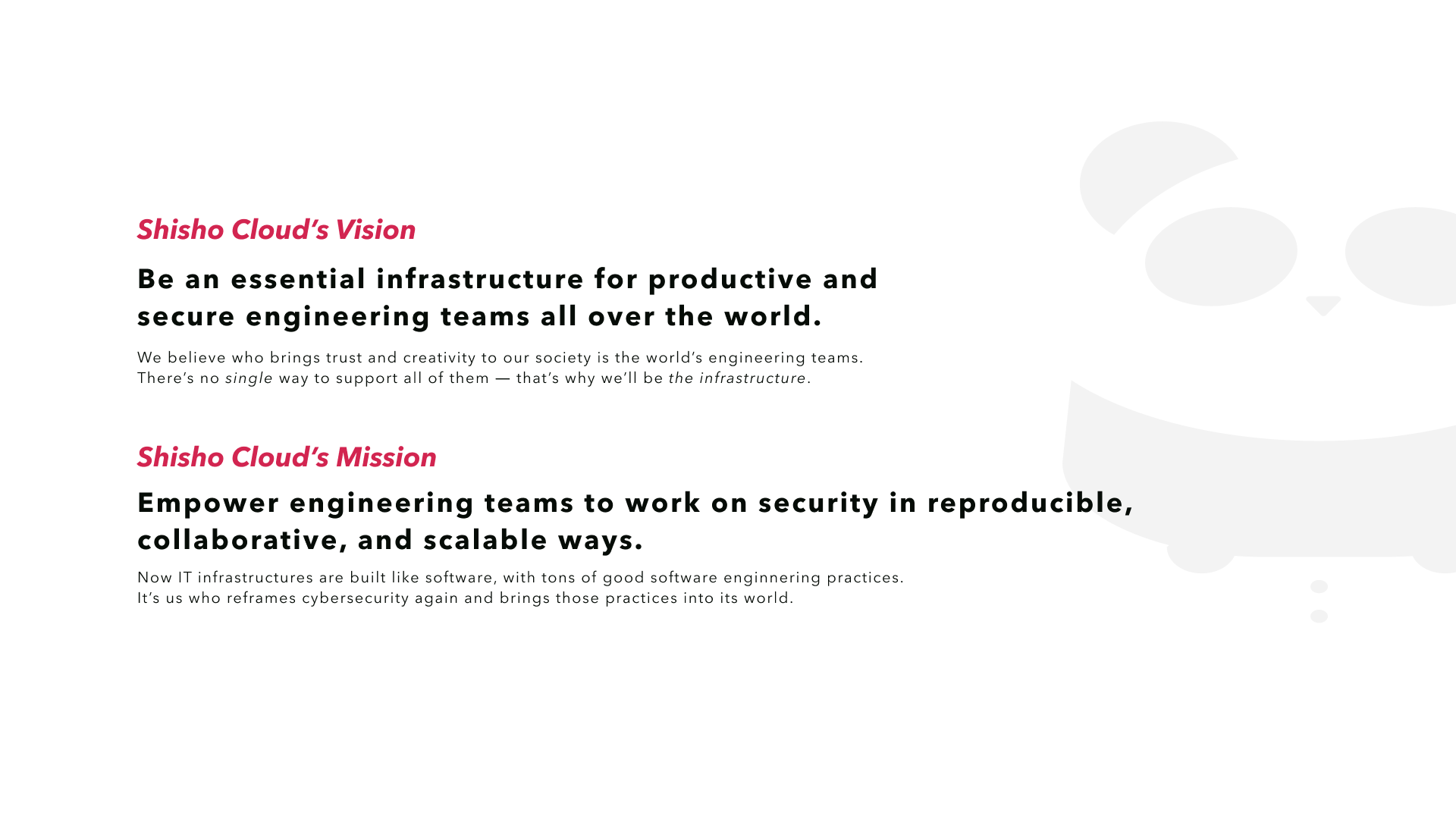 Vision​
Be an essential infrastructure for productive and secure engineering teams all over the world.
We believe who brings trust and creativity to our society is the world's engineering teams. There's no single way to support all of them ― that's why we'll be the infrastructure.
Mission​
Empower engineering teams to work on security in reproducible, collaborative, and scalable ways.
Now IT infrastructures are built like software, with tons of good software enginnering practices. It's us who reframes cybersecurity again and brings those practices into its world.